27 September 2023
Principals Report
In Art, the 1/2 Puggles have created Symmetry Beetles. Maths and Art are often combined and help cement learning. Aren't they wonderful!
St Johns' First Aid
The 3/4s and 4/5 classes participated in a session learning about basic first aid. This is a very valuable learning experience that is practical.
Evidences of Learning -
We would like to gather some feedback on the Evidences of Learning (EoL) you have been receiving this year as part of the state-wide change to reporting and communicating with parents policy. We are all learning as we transition into this new way of sharing information about your child and their learning. Please take the short survey to help us with our information sharing.
You can access the survey through this link:
Pirate Day –
It has been International Talk Like a Pirate Day and a few of our classes have dressed up to celebrate. There has been lots of 'Ahoy me hearties' and 'Shiver me timbers' coming from the students as well as the sharing of many wonderful pirate stories.
Class Requests for 2024 -
Every year we go through a thorough and time-consuming process organising students into the following year's classes. We ask students about their friendships and give parents the opportunity to make requests. We cannot guarantee that requests are fulfilled, as we are limited by class numbers and other parent, staff and student needs.
Please email me with any requests by Friday 20th October, the end of week 1, term 4.
If you plan to send your child to another school for 2024, please let us know as soon as possible as this affects our planning for classes.
Swimming Y3-5
Every year students from Years 3-5 have a two week Learn to Swim program. During this time students have a daily swimming lesson learning basic swimming skills, stroke development and water safety. Students are assessed and put into ability groups so they can be supported or extended as needed.
Bike Education -
With the support of the National Sporting Schools funding grants, we have been able to provide a Bike Education day to Year 3 students over the last few years. This is an excellent program that supports students to improve their bike skills. We have students who come with many skills and others who have never ridden a bike. All get the opportunity to spend time on a bike. Students also get to practice careful listening, following of instructions and turn taking.
AFL
Another program aupported by the Sporting Schools grants has been the AFL sessions we have had last and this week for students in all grades. They run a program teaching the basic skills of passing, marking, manouvering and kicking.
Year 5 Play –
On Monday the Year 5 students performed the play they have been working on all term, to the younger students in the morning and their parents and the Y6 students in the afternoon. The plays were based on Aesop's Fables and were delightfully performed with some clever and funny lines and actions. Well done Year 6 students.
Prev
Showing images
1 - 8
of 13
Next
Parent Tip – Teaching Kindness
No one sets out to raise unkind children.
But whether it's snatching toys, calling names, or excluding peers on the playground, we've all seen kids (likely even our own) treat others unkindly.
Why?
It's not because they're naturally unkind, or because we've messed up as parents.
It's simply because kids are still learning.
They're still learning how to appropriately solve problems, make friends, and show empathy.
As parents, we can coach our children on responsible and respectful ways to get what they need.
We can also show positive examples of kind behaviour by modelling it and by discussing kind actions in the stories we read together.
On Leave –
From the 27th September to the 7th November, I will be on leave having my second hip replacement. During that time Mr Steve Jeffrey will be Acting Principal, Mrs Kerrin McKeown will continue as AST and Mr Eldon Jenkin will be Acting AST. While Mr Jenkin will be off class three days a week performing AST duties, Mrs Julie Creed will be taking the class.
I look forward to returning and being able to move about our school and playground with ease.
Wishing everyone a safe and enjoyable holiday.
School resumes on Monday 16th October.
Jo Waldon
Principal
SPORTS REPORT – School association
The regular soccer season finished on the 26th of August with teams from U8 and up participating in The Hobart Cup from the 1st to the 3rd of September. It's been a really great season, with parents putting their hand up to coach and manage teams. Hopefully next season we'll be able to grow participation from Albuera Street Primary in the soccer program. We've had a few teams with kids from both Albuera Street and Taroona Primary together and all of the Albuera kids that I've spoken to from those teams have told me how they've had great seasons and are really keen to play in the same teams again next season. These kids and their parents have shown resilience when entering a new environment with new people, but have got over their anxiety and made new friends and gained new experiences over the season. I'm really proud of them. I get a real buzz at seeing this model succeed and seeing our orange playing shirts everywhere on a Saturday morning, very exciting. And we've shown that the physical trip to Taroona for those kids in mixed school teams has worked out fine. Looking forward to a rest for a few months and then back into it again to get things ready for next season. In the off season we still have Junior Skills programs running at the Taroona High School Top Oval during term time and holiday clinics during the school holidays, more information at the link below:
Miriam O'Neil
Garden Club
On Mondays at lunch time students from Prep to Year 6 are welcome to join in Garden Club activities. We have new gloves and tools which are working well. Parents with a Working With Vulnerable People card are welcome to help between 1 and 1:40pm.
In the school holidays we will have a working bee on Monday 2nd October from 10am to 1pm to install 2 more compost bins and cover the garden beds with netting. If you are able to help I would love a hand!
Caroline Corrigan
caroline.corrigan@decyp.tas.gov.au
Nut Allergy – Reminder
We have a number of students in our school who are allergic to nuts and nut products. Exposure to nuts can trigger an allergic reaction and be life-threatening for these students, so please avoid sending nuts or nut based products to school. We aim to keep our school as nut-free as possible to keep our students safe.
New online information hub for families
Some exciting news! The Department for Education, Children and Young People has recently launched a new online information hub for families with school-aged children in Tasmania. Our new website has information to help you navigate your child's education, from birth all the way up to 18 years of age.
Visit our new webpage at Welcome to your child's Tasmanian education - The Department for Education, Children and Young People Tasmania

Some of the things you'll find include
tips on how to support your child's learning at home
information to help you keep your child safe and well
a guide to explore courses for the career they want
school holiday and term dates.
We hope this website will be a valuable tool for you as you help your child navigate their education journey. We would love to know what you think of our new information hub for families. You can tell us by completing a quick survey on the webpage.
Launching into Learning
Kindergarten 2024
Out-of-area expressions of interest for Kindergarten 2024 are now being accepted. Forms are available on the - Forms and Documents – on side panel with this newsletter.
Kindergarten Enrolment Form
Canteen
NO CANTEEN THIS WEEK
Please fill out form below if you are available to help in term 4.
Canteen Helper
Please remember to choose the correct order date on the Qkr! App.
Student Voice
Grade 1/2P
1/2 Puggles
We have had a busy term of learning and have learned so much! Here the children share the things they have loved learning about.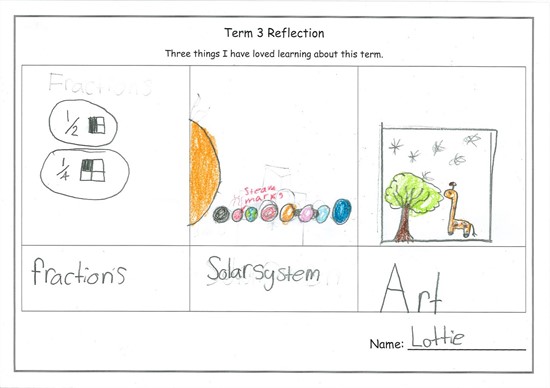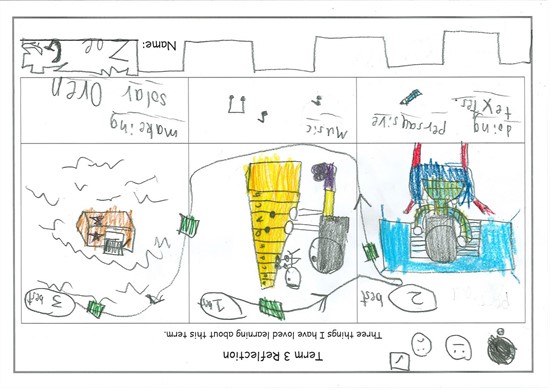 Prev
Showing images
1 - 8
of 20
Next
Grade 3/4B
Habitats
This term our focus has been on learning about the different habitats in the environment. We have learnt about forests including rainforests, arctic and Tundra, desert, savannah, grasslands and aquatic habitats including how animals and plants adapt to their environment. We have researched inquiry questions using the internet and books. We have interpreted our habitats and created dioramas using our best creative skills.
Prev
Showing images
1 - 8
of 16
Next
Bike Education
On Thursday we learnt the skills necessary to ride a bike. Some of the students found this very challenging and needed to dig deep into their love of bravery and perseverance. Students needed to work as a team and learnt the safety skills needed when riding a bike.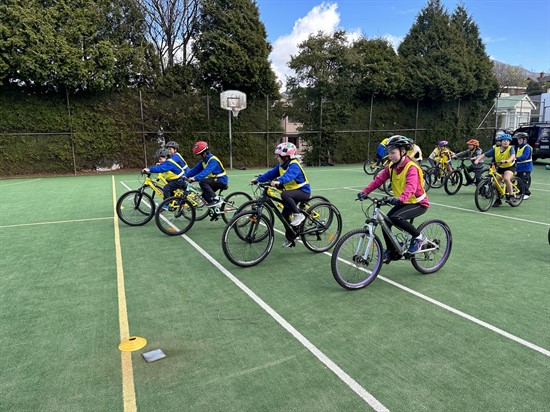 Prev
Showing images
1 - 8
of 10
Next
First Aid
First Aid came to our school and taught us the DRSABC which stands for danger, response, send, airway, breathing, CPR, defibrillation. Students learnt how to look out for danger, check an airway and send for help. We learnt how to put a patient in the coma position while we wait for assistance. Each student was given a bandage and sling to use in case of an emergency.
Prev
Showing images
1 - 8
of 12
Next
Learn to Swim
Over the past 2 weeks student in grade 3 & 4 participated in the Learn to Swim Program at the Collegiate pool. Students learnt how to improve their strokes as well as water safety in a boat.
Prev
Showing images
1 - 8
of 10
Next
Uniform Times
This year as we are setting times available for the purchase of uniforms.
Tuesdays: 2.30pm to 3.00pm
Thursdays: 8.30 am to 9.15am
Orders can be made and paid for over the phone and be ready to pick up at an arranged time if the above times do not suit you.
LEVIES REMINDER
Thank you to parents who have paid levies and to those who are making regular payments. Levies are now overdue, if you are experiencing difficulties with making payments, please contact Annette and discuss a payment plan. Payments can be made weekly, fortnightly or monthly.
Payment Options
BPay, Service Tasmania, Eftpos
Credit Card over the phone (6223 2268)
Cheque payable to Albuera Street Primary School
Levy Instalment Plan (Please contact reggett@education.tas.gov.au or 6223 2268)
Student Medications
It is a Department of Education requirement that all medications to be taken by students during the school day are to be passed into the office or teacher in charge of an excursion or camp. The medications require a signed doctor/pharmacist as well as parent permission form (these forms are available in the Forms and Documents panel in the newsletter or at the office). The medication is also to be in the original packaging so that staff know what they are administering. Thank you for your cooperation in this matter.
Medical Action Plans
Every child at Albuera Street Primary with a medical condition needs to supply an updated medical plan to the school each year, especially those with Anaphylaxis and Asthma. Staff from Albuera have been trained in Anaphylaxis using EpiPens and also in Ventolin administration for Asthma. If you are new to the school and your child has a medical condition please come into the office and collect an appropriate action plan form, or if you just have questions please don't hesitate to phone the school.
Vulnerable People Card Reminder
Sign In Requirements and Checks
New requirements for record keeping have been in effect from August 2018 which specifies that all sites are required to keep visitor sign in registers. All volunteers, external providers, contractors and visitors (where appropriate) must sign in using the visitor register.
A DoE site must request the RWVP card and perform a status check via the DoJ website each time someone presents at or attends a site in their respective capacity. The status check will return current information and indicate any conditions applying to a registration.
If a search fails to return information, this indicates a change in registration has occurred. DoE staff at the worksite must sign off on the visitor register to confirm that RWVP verification has occurred.
The Department requirement is that you must present your RWVP card EVERY time you sign in.
Information for those who need to apply for WWVP card
To volunteer at this school, you will be required to hold a "Registration to Work with Vulnerable People". It is extremely important that parent helpers and volunteers are registered and Albuera Street Primary School is recorded in your application.
How to apply for a WWVP Card
Complete the online application form. This is available from the website at the link below:

Chose Department of Education from the organisation drop-down box and also select Albuera Street Primary School from the location drop-down box. Please remember each time to volunteer at the school you need to bring your card each time.
Sickness
Parents/carers are reminded to advise the school office if their child is unable to attend school due to illness or any other reason.
By phone (62232268) leave a message anytime on the answering machine.

Schoolzine – click on the absentee tab
A medical certificate is required if a child is absent due to illness for 5 days or more
After School Care
ASC is provided on site by Lady Gowrie Child Care Services (Ph: 6230 6806).
ASC is available from 3.00 pm to 6.00 pm each school day and 1.00pm – 3.00pm Thursday for Kinder.

Merit Certificates
Prep/1 Jenkin
William (Bill) for being an amazing mathematician.
Willow for being a leader and sharing her thinking.
Sian for making great connections in science.
Prep/1 Corrigan-Foster
Jennifer for he focus and fabulous progress in phonics.
Eleanor for her increased focus towards all learning activities.
Aaru for putting his hand up to share his thoughts and ideas with the class.
Gr 1/2 Parker
Leo for Sharing his thinking to help others in maths.
Genuli For her significant progress in English with reading and letter/sound knowledge.
Eddie for great work in maths when renaming numbers with 2 or 3 digits.
Gr 2 Baird/Adderton
Sebastian for improving his focus during class.
Anna for consistently working hard on all class.
Tobias for poising some interesting questions to research on Antarctica.
3/4 Burnett
Seamus for setting the standard high and using his imagination and creative skills to build his tundra diorama.
Priya for being brave and using courage to keep learning the skills to ride a bike.
Zoe for learning to use the keyboard and to type up her persuasive piece of writing.
3/4 Watkins
Benedict for being enthusiastic and valued addition to our class.
4/5 Williams
Mia for her continued improvement in literacy especially.
Patrick for always bringing mirth and a smile to class.
Boeing for his great improvement in speaking and writing.
5/6 Smithurst
Isabel for being a kind and thoughtful class member.
Elise for having a positive attitude to her learning.
Walker for his positive approach to his learning.
5/6 Dilger/Jeffrey
Ayumi for her continued leadership and role-modelling in all areas of her schooling.
Pyper for her readiness to take responsibilities willingly.
Ryan for his awesome ideas and focus during are electricity unit.
Term Dates for 2023
| | |
| --- | --- |
| Term 3 | Tue 25th July to Fri 29th Sep |
| Term 4 | Mon 16th October to Thurs 21st Dec |
Community Notices